How Cloud-Based Telephony can Improve your Business
We are great supporters of the latest innovations in technology and will always recommend the technology, which best complements the solutions we provide. One of the biggest advancements in telecommunications in recent times is that of Cloud Telephony.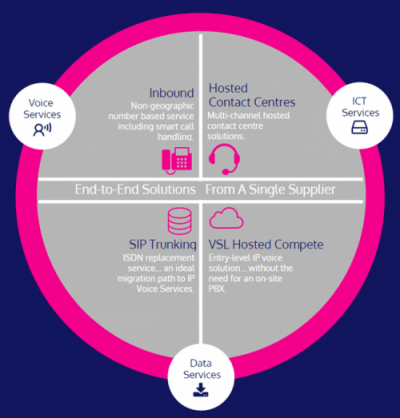 Microsoft has listed cloud computing as one of the four technology trends which have the potential to shape businesses.
Hot on its tail is the emerging technology of Cloud Telephony. Independent telephony and telephone system provider, VSL Group delivers highly competitive and bespoke solutions for cloud telephony for many of its customers.
Some of the Key Features and Benefits of Cloud-Telephony
Cloud telephony can vastly improve the level of customer service you are able to deliver because it enables the receipt of multiple calls simultaneously.
Recording calls for the purpose of analysis as well as track and route features are making this technology a no-brainer to improve the levels of customer service delivered by your business.  This technology can now deliver transcription of the recording.
Facilitates flexible working as staff can be contactable whether working in the office or remotely and retain collaborative working with colleagues and customers.
Enables you to analyse all calls coming in and going out which allows you to improve response times and quality with a variety of analytical tools.
A key feature of cloud-based telephony in these modern times of data protection and the recent introduction of GDPR is its capacity for number masking. This keeps the data safe and stops the misuse of phone numbers.
Protech Solutions delivers a superior consultative service to advise customers on the best bespoke solutions to meet their individual needs for improving their IT and audio-visual solutions.
From meeting room projectors and screens to CCTV,  cabling and visitor entry systems, find out how Protech can assist you in increasing the performance of the hardware facilities in your business. Simply call 0844 209 6768.

< BACK TO NEWS OVERVIEW