What is the best CCTV security system?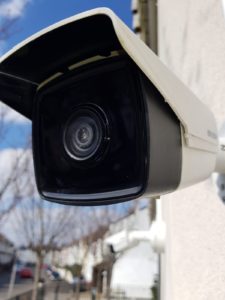 This is a very good question. Quite simply, it is not as straightforward to answer as you might hope.
There are many factors to consider in order to find the right CCTV security solution to meet your requirements. Also, the world of CCTV is evolving very quickly and the technology is ever advancing and becoming more and more popular.
Once was the time when CCTV was only used in public areas such as high streets for use by the authorities to prevent and solve crime. However, in modern times, the benefits of CCTV are being recognised and taken advantage of by anyone from the average home owner or business premises controller to the school site manager.
With such a vast spectrum of users, CCTV security solution providers need to be able to encompass all the requirements of their end-users in order to provide the most bespoke solutions.
So in order to identify the best CCTV security solution for you, you must first consider the following points;
What type of premises are you securing?
There are many different variations of CCTV security systems. Some suit home security but would not be as efficient in a corporate or retail environment, due to the scale of the site.
So to find the best security system to meet your needs, you first need to know the scale of your requirement.
How would you like to access footage of your CCTV?
Do you want to be 'reactive' to the incident and look over the footage after the event has happened? This can be illustrated in an incident, which we most recently experienced;
The Case of the Missing Cobra Wheel
A couple of weeks ago, we hired a cobra wheel in order to complete an installation for a customer. Shortly after the install was completed, the hire company came to collect it from site and discovered that the wheel had mysteriously gone missing. Unfortunately, our customer could not track it down. So they very kindly offered to check the footage of the CCTV we had recently installed for them and luckily were able to solve the mystery! From watching the footage back, they discovered that the wheel had been accidentally picked up by another contractor. So we were able to retrieve it and return it directly to the hire company, with minimal cost to ourselves. All credit goes to the CCTV camera for recording the footage which helped us to find out where the wheel had gone to and saved us the expense of having to replace the missing equipment.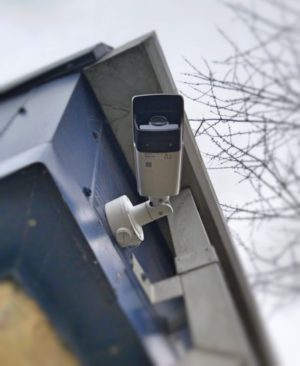 Alternatively, perhaps you want the CCTV to help you to be more proactive and monitor live feeds? For this, you can potentially stop incidents in their tracks. Of course, this is most frequently used by onsite security teams who are sitting at a desk and watching the footage continuously.
For more information about our specialist CCTV and security solutions, please visit our sister website.
What is the purpose of your security system?
You may think this is an obvious question but there are a few things to consider. CCTV security is not just about catching criminals. It's also useful from the perspective of monitoring what's going on in and around your property.
For schools, safe-guarding is a very high priority and CCTV can help significantly with this. Discreet, dome shamed cameras can be placed in corridors and classrooms to monitor activity among students and staff. Incidents are recorded and it has been used to prevent some cases of bullying.
In addition, parents have welcomed the opportunity to review footage of their children, who have been involved in accidents on the outside play equipment.
However, in a more corporate environment, internal cameras may not be required; not least for the fact that employees may not take kindly to being monitored in this way. That said, bullet cameras are extremely effective, when installed on the outside of buildings to keep track of when your staff and visitors are entering and leaving your premises. It is also useful to monitor deliveries to ensure everything is running smoothly and no damage is being caused by third parties.
Bullet cameras are also a very good deterrence for unwanted intrusion of the property.
The point of determining the purpose of the CCTV security system will allow you to filter the type of system that would best suit your needs.
Is IP better than Analogue?
If you have a very small budget for your CCTV, then a non-internet based analogue solution will most likely be more cost-effective for you. However, this is not recommended as it is out-dated technology.
It is important to highlight that the images you will get from an analogue system will be of far lower quality than an IP system. You will often find that they are pixelated or blurry.
Many manufacturers are now phasing out their analogue systems and replacing them with IP (Internet Protocol) or digital systems.
These are much more efficient and produce much clearer, higher-definition images.
In addition, IP security systems can cover a much wider area than analogue cameras. They also offer better zoom-in opportunities, without being grainy as you would expect with an analogue image.
IP cameras also have the potential to provide features such as facial recognition, ANPR (automatic number plate recognition) and specific motion detection.
These cameras are a little easier to install as there is no need to connect each camera directly to the DVR (Digital Video Recorder) as you would with an analogue system. Instead, you would simply plug the IP camera into the PoE switch, which allows the cable to run the signal and also power the camera. You therefore, do not need to run a separate power supply.
The huge benefit of an IP security system is that you no longer need to sit for hours to find a specific event. This is because the system has a 'detection' feature so you can set it up to trigger anything from a motion detection to an intrusion detection. This will save you a significant amount of time.
Take a look at how we improved the security of this customer with a comprehensive IP CCTV Security System.
What are the best quality brands of CCTV?
At Protech Solutions, we are constantly researching the latest evolvements in CCTV technology in order to recommend the most quality-driven and effective CCTV security system solutions to our customers.
At this current point in time, we often recommend Hikvision as we feel it meets our customers objectives for CCTV, without being overpriced.
We are accredited with Hikvision and are therefore able to access preferred pricing on many of their products, which we always pass on to our customers.
The Hikvision quality of camera, NVR and user platform are excellent and very end-user friendly.
Really excitingly, the introduction of Hikvision's use Colorvu technology for night footage is a gamechanger. No longer do you need to rely on infrared images. It brings to an end grainy, black and white images and brings them to life in colour.
You might expect this enhanced technology to come at a price but it might surprise you to know that the pricing is very similar to that of a standard camera. We are therefore, able to quote competitively on a technology that is changing the quality of the CCTV image.

If you would like some help to identify the CCTV security solution that is right for you, please feel free to contact us on the link below. We will come out to your site and carry out a free survey which will then enable us to suggest the best solution for you.
< BACK TO NEWS OVERVIEW