52 CCTV Cameras at Special Needs School in Uxbridge
CCTV Requirements
The school asked us for an update on its existing outdated CCTV system, which was a hotchpotch of analogue cameras dotted around the site. Unfortunately, the old system was not meeting the school's requirements because the coverage was very poor and the images being produced were not very clear.
The school is currently undergoing construction of a new building in addition to its existing buildings and requested that part of the CCTV be installed on a temporary basis with a view to reinstalling into the new build upon its completion.
Scope of Works
To meet the school's requirements, Protech Solutions carried out the supply and installation of a full IP CCTV solution comprising of;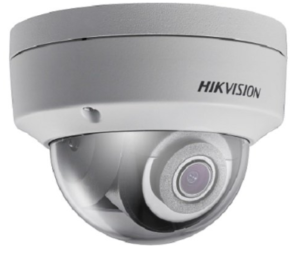 36 Hikvision Fixed 6MP 2.8/4mm Fixed lens cameras
3 x 2.8 – 12mm varifocal lens Bullet cameras (installed externally)
13 x Fixed 6MP 2.8/4mm Lens Dome cameras (installed internally)
Additional 7 cameras on completion of the new build
64 channel 32TB NVR, which has enough capacity for the 59 cameras
All cameras have been cabled in either internal or external Cat5e back to the closest cabinet
Supply and install of a Netgear 24 port PoE gig switch in the main building and 6th form network cabinet
4 Netgear 4port PoE gig switches for the cabins
Outcome of the Installation
The installation was completed within two weeks and the school now has a fully functioning IP CCTV solution in place with coverage internally and externally and over 30 days of storage available. This has made their premises much more secure.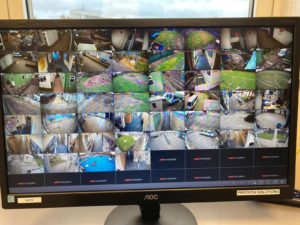 Footage of the cameras is clear and crisp with 4K images on all cameras and the IP system allows the footage to be viewed in real-time from any device with login details.
The temporary cameras will be de-installed and reinstalled on completion of the new building. This has all been accounted for in the price.
< BACK TO CASE STUDIES