Guide to choosing the right AV for a meeting room
With so much to choose from, it can be a daunting prospect choosing the right AV equipment for a meeting room or conference room. So we have come up with three hot tips for you to make your buying process much easier;
Identify the purpose of the solution
What are you trying to achieve from the equipment? Is it a presentation or training space? Or perhaps a room to hold team meetings or video conferences? Making sure you are clear on what you want to achieve from the space in the planning stages is going to save you a lot of time later on when it comes to making the decision on the solution that fits your needs. Once you have established this, we can help you with the technical bit by advising you on the solution that we feel best meets your needs.
Deciding on your budget?
You might be surprised at the sheer range of pricing options available on the AV market but if you can establish a budget in the early planning stages of your project, it will save you a lot of disappointment in the long run. At Protech, we always strive to recommend a quality solution which is within our client's budget. We work closely with our customers to ensure that they are aware of the options both inside and outside of their budget so that they can make an informed decision at the end of the day. We offer bespoke solutions with a price that is all-inclusive for supply and installation so that you don't need to to worry about getting quotes from various different sources. That said, we can provide you with a breakdown of pricing if required.
Consider the latest innovations in technology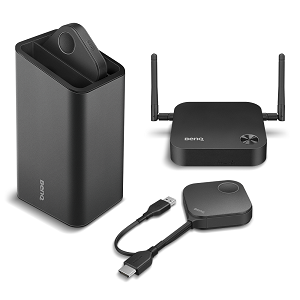 Meetings are becoming far more collaborative so it is fitting that there is an emerging AV solution which allows for a more interactive experience for the delegates. This wireless no-software presentation meeting room solution, simply requires the meeting host to plug in and play. By plugging in the dongle, the content from your device will appear on the screen at the front of the room. It's as simple as that. There is no need for any training to understand how the kit works and neither is there a need for a Wi-Fi infrastructure.
So making sure your meeting room is fully equipped and performing to its maximum capacity doesn't have to break your budget!
< BACK TO NEWS OVERVIEW