Protech meets growing demand for COVID-19 equipment solutions
Since March 2020, Protech Solutions has been ensuring that we are meeting the ever-increasing demand for COVID-19 equipment solutions to assist businesses and organisations on their journey back to fully functional operations.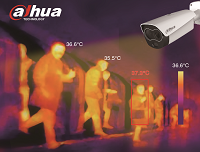 At the top of the list of priorities has been the need for thermal imaging camera solutions to instantly identify raised temperature levels of customers, visitors, staff or students, in order to limit the spread of the COVID-19 virus.
Secondly, with what seems to be a movement towards home-working in order to keep the population safe, meeting room solutions and conference facilities are now being used far more frequently. So a video conferencing solution is extremely beneficial for many of our customers who would like certain employees who may be shielding and would otherwise not be able to attend a meeting in person, to be able to simply dial in to the conference from their homes and make a valuable contribution to the meeting.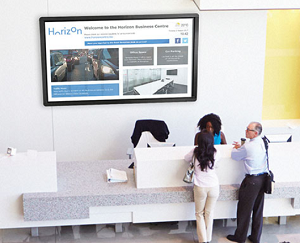 Digital Signage is also being used as a key tool in keeping the population informed of the latest COVID-19 guidance from the WHO, as well as the policies and procedures implemented by individual private and public sector businesses and organisations.
We feel extremely privileged to be in a position to be able to keep one step ahead of these advancements in technology so that we are ready and able to roll out our expertise in meeting this growing demand for COVID-19 equipment solutions and play our part in limiting the spread of the virus and enabling business and operations to regain as much normality as possible.
< BACK TO NEWS OVERVIEW