Finalists at the Biz4Biz Awards!
We are very pleased to announce that after a rigorous selection process, Protech Solutions has successfully been selected as a finalist at the Biz4Biz Awards.
Best Services in Technology Provider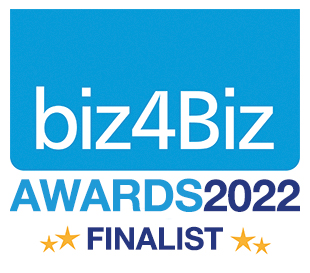 We were nominated for the Best Technology Services Provider.
This award is open to I.T. support, desktop support, help desk, software development, app development, cloud computing, data and server centres, network management, network monitoring, content and security, installations, service, disaster recovery, backup and data services.
Just being nominated for this award along with so many other worthy providers of technology was a very proud moment for the Protech Solutions team. So how did we get here?
Our Journey to the Final
Our story starts back in January 2020, when we first received the exciting news that we had been nominated for an award. However, unfortunately due to the outbreak of the pandemic, the ceremony and consequently, the judging was postponed.
We were not even sure if the event would go ahead at all. So you can imagine our delight when the news came that we were back in the running for the 'Biz4Biz 2022' awards.
In the following couple of months, votes were cast and counted.
We were very excited to receive the news that we were amongst the top 20 companies in our category who had received the most votes. We were then invited to make a presentation to a specially selected judging panel.
Following the presentation, it was a tentative wait until the finalists were notified. We are absolutely thrilled to announce that Protech Solutions is one of them!
Gala Evening
So on 8th July 2022, we will be attending the prestigious Gala Awards Dinner, hosted by the TV and Radio Personality, Nicki Chapman.
The shortlisted companies in each category will all be present when the winners will be announced.
According to the organisers at Biz4Biz…
you have successfully positioned your organisation in amongst a unique few and have been chosen from a heavily contested field of competing organisations to reach this point.
The Protech team is very much looking forward to this event. Of course, it would be lovely to win but just to be nominated is an honour in itself!
Good luck to all the finalists and may the best 'company' win!
< BACK TO NEWS OVERVIEW