HOME CINEMA SYSTEM INSTALLATION
We recently installed a home cinema system into the living room of a refurbished residential property.
In order to create a bespoke solution, we integrated a 2.4m tab-tensioned 16:9 electric screen along with an Epson EB2250u 5000 lumen WUXGA projector screen solution.
HDMI was distributed from a Sky Q box as well as various Sky Q mini boxes from a central location. This was done via Cat6 cabling to the projector, as well as the various TVs throughout the house.
The result was a very happy customer, who was able to watch the football that evening on a large screen in crystal clear high definition!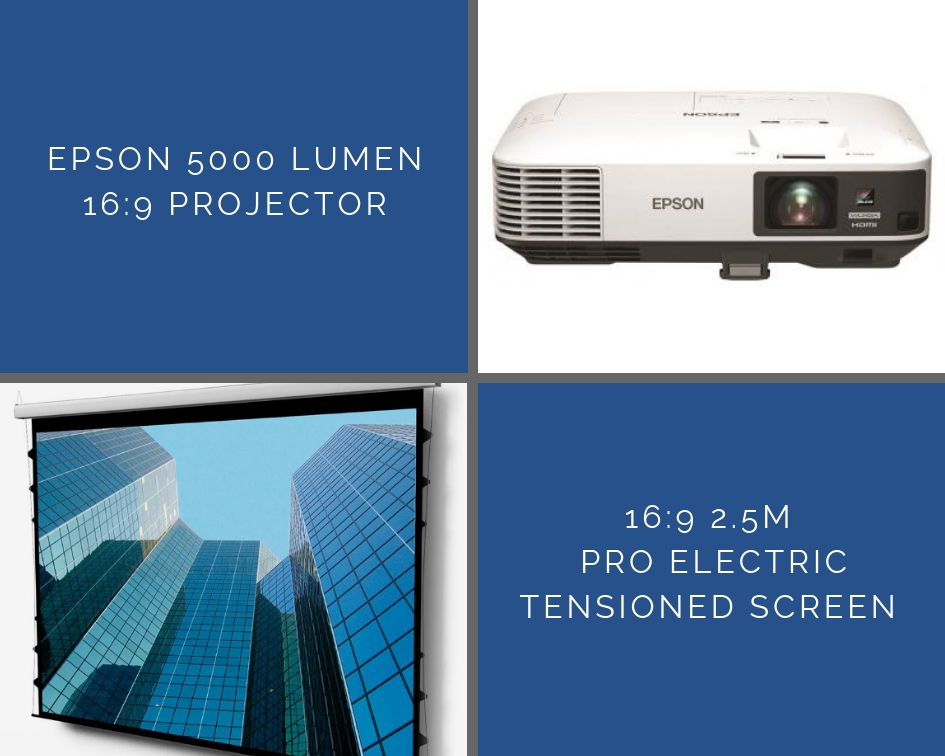 < BACK TO CASE STUDIES