Full Hikvision CCTV Installation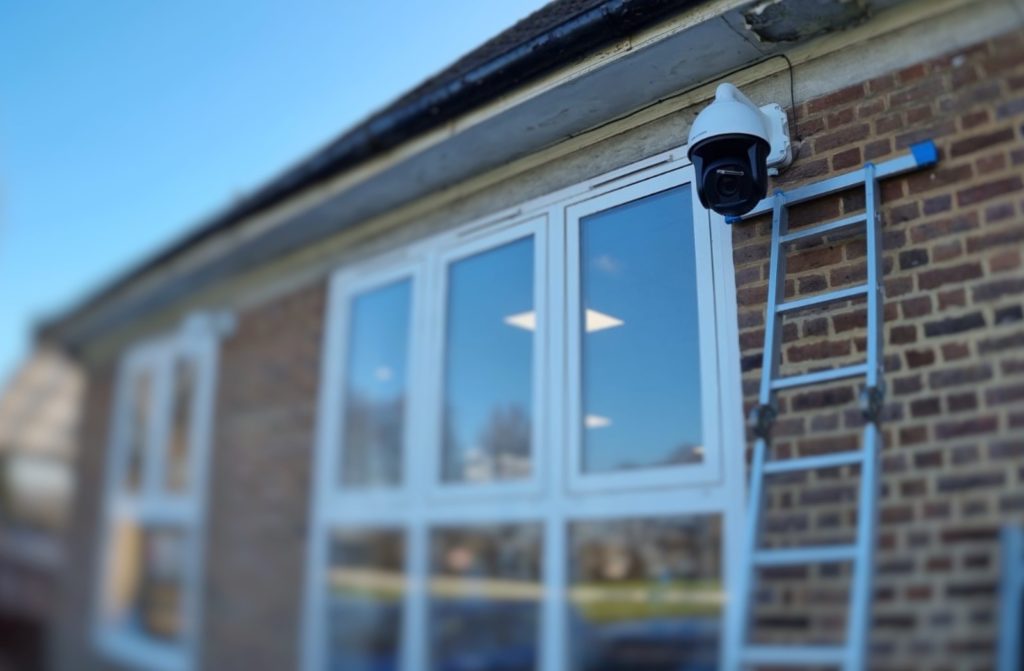 This school required a full CCTV upgrade away from their old analogue system across to IP (Internet Protocol).
The project included the supply and installation of a Hikvision 4MP IP CCTV solution at both the North and South side buildings of the school.
At least 110 new Hikvision Colorvu series (Mic Dome and Bullet) cameras were installed; all of which were fixed lens internal and external cameras.
This means images at night are in colour rather than black and white.
9 Varifocal cameras were standard cameras.
On this occasion, the customers' existing PTZ cameras were IP and were in good working order. Therefore, we re-purposed all 6 of these cameras.
We attached all cameras to the fabric of the buildings, except for 2 varifocal cameras, which we clamped to the lamp post.
Cabling for the CCTV Solution
In advance of the installation of the cameras, we provided the supply and installation of Cat5e Network cabling for the new CCTV solution.
This consisted of a mix of external and internal LS0H Cat5e. Where cabling was to be run internally, we used ceiling/loft voids as well as existing and new containment.
We fixed and ran all external cables to the existing cable looms, attached to the side of the building on the North side.
All cables have been run back to the existing Poe switches in the nearest or most convenient network cabinet and have been terminated on new or existing patch panels.
We also patched all CCTV points into Poe switches with identifiable patch leads.
Cabling for the 4 cameras in the under pass were run through the existing ducting and containment.
Do you need some help to upgrade the security of your premises?
Let us know what you want to achieve and we will do the rest. We will advise you of the best solution to meet your individual requirements because we recognise that one size doesn't always fit all.
One of our experienced engineers will come and survey your premises to enable them to provide you with the most accurate quotation. Simply click the box below to request your visit.
< BACK TO CASE STUDIES