Access Control & Network Cabling Solution for Special Needs School in Chelsea
Brief
This Special Needs School in Chelsea required an access control solution to dramatically improve the security of its buildings but more importantly, its students, staff and visitors. To do this we also carried out some substantial network cabling works to support the new access control system.
They requested an internal door access solution and we recommended the Paxton system for access control for its high quality, user-friendly, flexible features.
The Solution
Access Control
We carried out the supply and installation of a Paxton Net2 access control solution on 3 doors, 2 external and 1 internal, as per the below:
Area 1 – 1 x Paxton vandal-resistant video intercom with built-in reader and keypad on entry, using existing PTE button, break glass on exit and maglock.
Area 2 – 1 x Paxton P50 reader on entry, P50 reader & break glass with sounder on exit and new single maglock.
Area 3 – 1 x Paxton P50 reader on entry, P50 reader & break glass with sounder on exit and new single maglock.
Network Cabling
To enable the installation of the access control solution, we also carried out the supply and installation of a full network cabling solution of 50 Cat5e network outlets including;
35 low level network outlets
12 high level outlets for wireless connectivity and
3 outlets for access control ACU's
All network cables were run through the loft space and new containment, back to a new 12u 600mm deep wall mounted network cabinet.
Electrics
The supply and installation of 4 x switched fused spurs as follows;
1 installed at high level for the new Network cabinet
3 installed at high level for the new access control ACU's at their respective doors.
All switched fused spurs were taken from existing circuits, tested and certified.
4 x Paxton P50 My-Fair Proximity Reader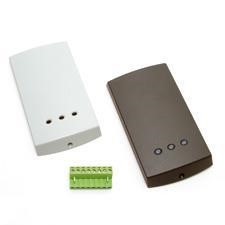 Paxton P50 proximity readers are RFID devices that offer the convenience of contactless authentication for system users. They are available for use with both Switch2 and Net2 systems.
A token is read by holding it within close proximity of the reader. Once a token has been read the control unit looks up the access permissions of that user. The control unit verifies the information and grants or denies access as appropriate.
3 x Net2 Entry – Control unit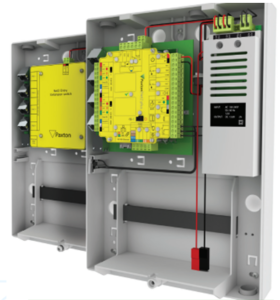 2 x Paxton touch screen Video Entry phone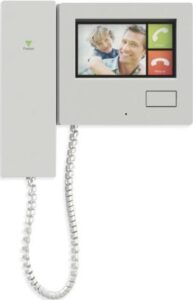 Intuitive, colour touchscreen internal monitor
Can be used via handset for private calls or in hands free mode
Inbuilt help for ease of use
Can be wall or desk mounted
IP and PoE technology for easy expansion
No need for specialist wiring diagrams
Video voicemail option
2 x Resettable Break Glass Unit, with Sounder
Triple Pole
Surface
Armed
LED indicators
Sounder
Break Seal supplied
1 x Paxton VR Panel Surface Mount with Rain Hood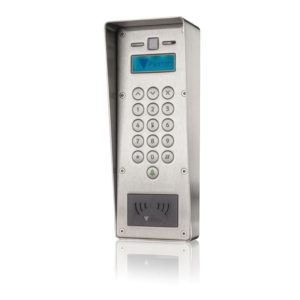 IK10 rated VR panel for ultimate impact resistance
Pan/tilt camera functionality to capture an angled view
Reads Paxton and MIFARE® token technology
IPX5 rating for use in all weather conditions
Built-in keypad and RFID reader
Comes in flush, surface mount or rain hood options
IP and PoE technology for easy expansion
SIP compatible
1 x Paxton Desktop card reader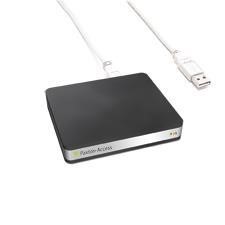 Desktop readers to add tokens to the system
Add tokens quickly and accurately
Easily find the owner of a lost token
Simple USB connection
Proximity and proximity/magstripe versions available
Reads Net2 & MIFARE® tokens
If you have any requirements to improve the security of your building, we would happily provide you with a free consultation. Just click the button below to book a survey.
< BACK TO CASE STUDIES