13 EPSON ULTRA SHORT THROW PROJECTORS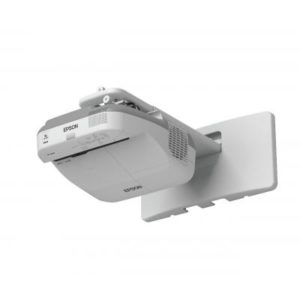 We carried out 13 x Epson ultra short throw Projector installations (EB-570 UST) into the classrooms of a school in Hayes.
The purpose of this project was to replace the existing ageing units, new cable looms and AV presentation boxes (including HDMI, VGA, 3.5mm audio and USB).
We also supplied and installed an NEC M403W 4000 lumen 16/10 Projector to replace existing ageing unit. We reused the existing cable loom, mount and AV presentation box. However we had to move the mount back approx. 1m and some stage lights needed to be moved aside to fill the screen.
The school are now very happy with their new classroom resources which will hopefully last them for a few years to come.
< BACK TO CASE STUDIES